Here are some examples of our work.  Enjoy!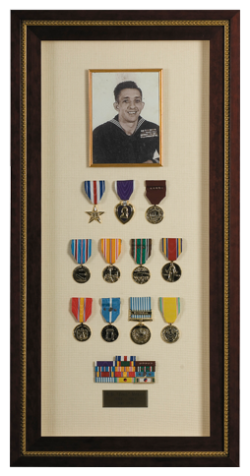 We enjoyed working with Ralph on framing his grandfathers military memorabilia.  By using a two frames stacked together with a fillet we were able to really draw the eye into the project.  We've done countless military pieces over the years but this one might be one of our favorites.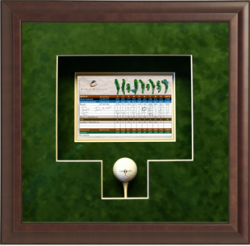 A hole in one is a fantastic accomplishment for anyone.  But would you believe that this was Freds third?  He has framed each one but he tells us that this design (his first!) is still his favorite.  Keep swinging those clubs Fred.  We'll be here to frame the next one!